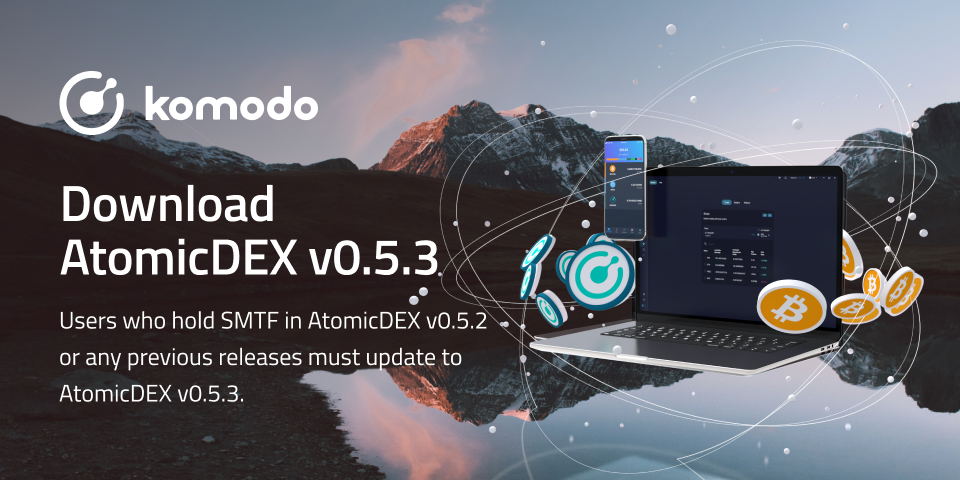 AtomicDEX v0.5.3 is now available on desktop!  This release updates the SmartFi (SMTF) token contract.
Users who hold old SMTF tokens in AtomicDEX v0.5.2 (or earlier releases) will need to download AtomicDEX v0.5.3. After downloading v0.5.3, there is no further action required on your part. Your old SMTF tokens will automatically be replaced with the new SMTF tokens.
Please back up your seed phrase prior to downloading AtomicDEX v0.5.3!
AtomicDEX v0.5.3 isn't available yet for mobile or tablet. We will update this blog post when v0.5.3 is published in iOS and Android app stores.